THE JURY
Horowitz Competition Kyiv-Geneva 2023
The jury is made up of music professionals of different nationalities. Applicants who will be, or have been during the past 2 years, students of any of the jury members, as well as those who have family relations with any of them, cannot participate in the competition.
The composition of the preliminary jury and the jury of the live rounds will vary.
Kirill Karabits (Chair)
Giuseppe Albanese
Michel Béroff
Alexej Gorlatch
Rico Gulda
Tisa Ho
Piers Lane
Maria Murawska
Sisi Ye
Giuseppe Albanese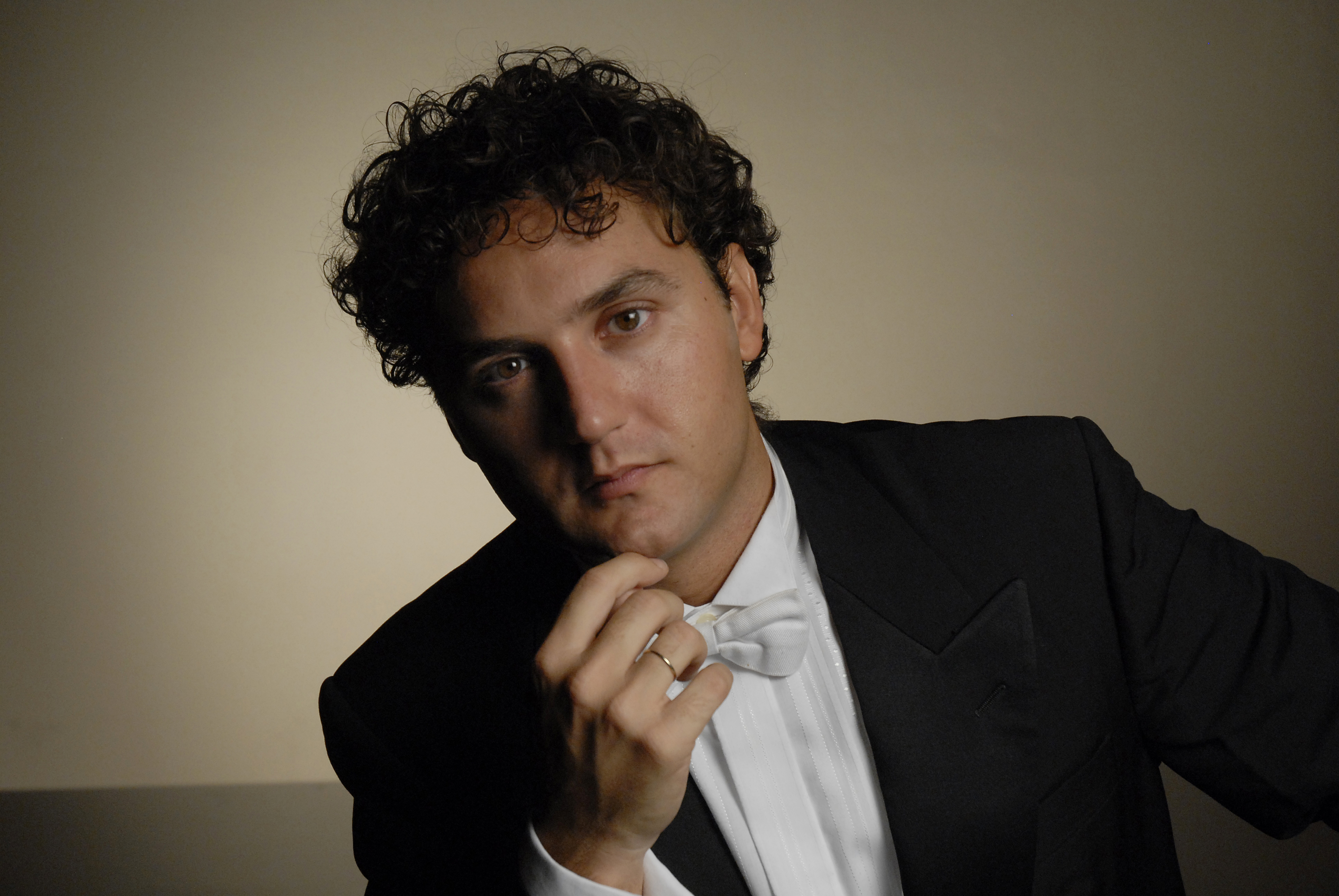 Among the most sought-after pianists of his generation, Giuseppe Albanese made his debut in 2014 on the Deutsche Grammophon label with a concept album entitled "Fantasia", with music by Beethoven, Schubert, and Schumann.
Invited for recitals and concerts with orchestra by authoritative international venues such as - among others - the Metropolitan Museum, Rockefeller University, and Steinway Hall in New York; the Amijai Auditorium in Buenos Aires; Mexico City's Cenart; the Konzerthaus in Berlin; the Laeisz Halle in Hamburg; the Essen Philharmonie; the Mozarteum in Salzburg; St. Martin in the Fields and Steinway Hall in London; the Salle Cortot in Paris; the St. Petersburg Philharmonic; the Filharmonia Narodowa in Warsaw; the Slovenian Philharmonic of Ljubljana; the Gulbenkian of Lisbon, has collaborated with conductors of the caliber of Christian Arming, John Axelrod, Frédéric Chaslin, James Conlon, Lawrence Foster, Will Humburg, Dmitri Jurowski, Julian Kovatchev, Alain Lombard, Nicola Luisotti, Othmar Maga, Fabio Mastrangelo, Henrik Nanasi, Anton Nanut, Tomas Netopil,
Among the festivals, the invitations to Winter Arts Square by Yuri Temirkanov in St. Petersburg, to Castleton by Lorin Maazel (USA), to the Internazionale of Brescia and Bergamo, and the MiTo SettembreMusica, to the Biennale Musica in Venice, as well as the Mittlefest, the Tiroler Festspiele in Erl, the Colmar Festival, En Blanco y Negro in Mexico City, the Sintra Festival (Portugal), the Tongyeong Festival (Korea).
Previously "The Venice Prize" 1997 (assigned unanimously by a jury presided over by Mº Roman Vlad) and Special Prize for the best performance of contemporary work at the "Busoni" in Bolzano, Albanese won the first prize at the "Vendome Prize" in 2003 (jury president Sir Jeffrey Tate) with finals in London and Lisbon: an event defined by Le Figaro as "the most prestigious competition in the world today".
Albanese graduated in Philosophy with full marks and honors (with the dignity of printing the thesis on Liszt's Aesthetics in the "Années de Pèlerinage") and at the age of only 25, he was a contract professor of "Methodology of musical communication" at the University of Messina. He currently teaches Piano at the "Tartini" Conservatory in Trieste.
Michel Béroff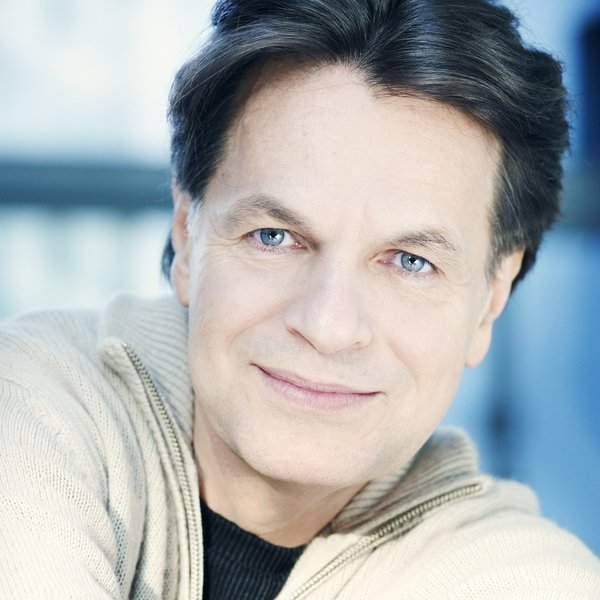 Michel Béroff was born in Epinal in 1950. After a first prize in piano at the CNSM of Paris in the class of Pierre SANCAN in 1966, he was awarded first prize of the first international competition Olivier MESSIAEN the following year. Since then he is considered as one of the most important interpreters of this composer. Michel Béroff's career has taken him all over the world, playing with the most prestigious orchestras under the direction of conductors such as Abbado, Barenboim, Bernstein, Boulez, Dohnanyi, Dorati, Dutoit, Eschenbach, Gielen, Inbal, Jochum, Leinsdorf, Masur, Ozawa, Previn, Rostropovich, Sinopoli, Solti, Tennsted, Tilson-Thomas, Zinman.
His activities as a chamber musician have led him to collaborate actively with Martha Argerich, Barbara Hendricks, Jean-Philippe Collard , Lynn Harrell , Augustin Dumay, Pierre Amoyal. As an exclusive EMI artist for more than twenty years, Michel Beroff has made more than 50 recordings, including the complete works for piano and orchestra of Liszt, Prokofieff and Stravinsky with Kurt Masur and Seiji Ozawa, as well as works by Bach, Brahms, Schumann, Dvorak, Mussorgsky, Saint-Saens, Debussy, Ravel, Messiaen, Stravinsky and Bartok.
For Deutsche Grammophon, Michel Béroff has recorded Ravel's Concerto for the Left Hand with the London Symphony Orchestra under the direction of Claudio Abbado. And for Denon, the complete piano music of Claude Debussy. His recordings have been awarded five "Grand Prix du Disque". Professor at the CNSM of Paris for more than 25 years, Michel Béroff has also devoted years to conducting, leading many prestigious orchestras. As a member of a jury, he has participated in numerous international competitions, including the Tchaikovsky, Van Cliburn, Leeds, Clara Haskil, Rubinstein and Marguerite Long competitions, among others. Many of his students have been prizewinners; the latest is SeongJin CHO, winner of the Chopin Competition in Warsaw.
Alexej Gorlatch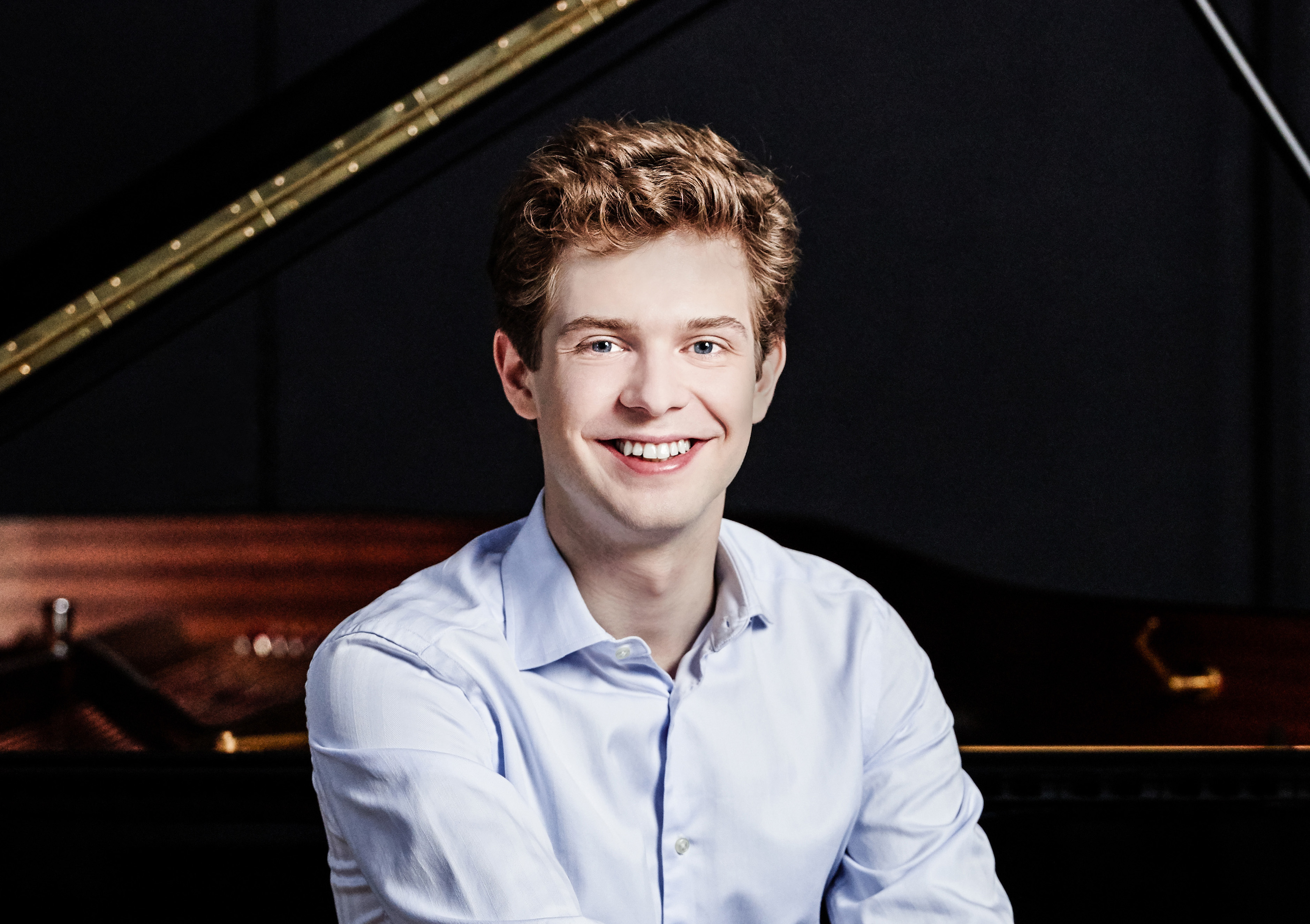 ©️Kaupo Kikkas
Born in Kyiv (Ukraine), pianist Alexej Gorlatch has been celebrated by the New York Times for his "heartfelt, dignified and soulful" performances, while the BBC Music Magazine acknowledged his "refined and unerringly idiomatic artistry".
Alexej Gorlatch is Professor of Piano at the Mannheim University of Music and Performing Arts in Germany. He is deeply committed to the conveyance of music and the development of young talents, has given masterclasses in Europe, Asia and the USA, and is being invited as a jury member of national and international competitions. He studied at the Berlin University of the Arts with Martin Hughes and at the Hanover University of Music, Drama and Media with Karl-Heinz Kämmerling and Bernd Goetzke, where he graduated with the Konzertexamen.
His victory at the ARD International Music Competition, where Alexej Gorlatch received 1st prize, the audience prize and several further special awards, was preceded by a remarkable musical career – within just six years he received 1st prize at nine renowned international competitions, including the Hamamatsu International Piano Competition, Dublin International Piano Competition and Deutscher Musikwettbewerb, as well as being awarded the Silver Medal at the Leeds International Piano Competition.
Alexej Gorlatch gave highly acclaimed performances at the world's most prestigious concert venues, including Carnegie Hall New York, Wigmore Hall London, Konzerthaus Berlin and the Great Hall of the Berliner Philharmonie, KKL Luzern, Salle Cortot Paris, Vienna Konzerthaus, Salzburg Festspielhaus, Suntory Hall and Tokyo Opera City Concert Hall, Herkulessaal and Philharmonie in Munich, Alte Oper Frankfurt, and the Gewandhaus Leipzig. He is regularly invited by leading music festivals, such as La Roque d'Anthéron, Lucerne Festival, Klavier-Festival Ruhr, Rheingau Musik Festival, Schleswig-Holstein Musikfestival, Festspiele Mecklenburg-Vorpommern, Yokohama International, Wexford Opera Ireland, and the Harrogate International UK. He has toured Germany, Japan, South Korea, Italy, South Africa, Ireland, and the USA.
As a soloist Alexej Gorlatch appeared with numerous orchestras, such as the Symphonieorchester des Bayerischen Rundfunks, hr-Sinfonieorchester, NDR Symphony, NDR Radiophilharmonie, Stuttgart SWR Symphony, RSB Berlin, Deutsche Radio Philharmonie, Dresden Philharmonic, Münchner Rundfunkorchester, Staatsphilharmonie Rheinland-Pfalz, Camerata Salzburg, Wiener Kammerorchester, leading orchestras of Japan – NHK Symphony, Japan Philharmonic, Yomiuri Nippon Symphony, Tokyo Symphony, Nagoya Philharmonic, and Kyushu Symphony – the Korean Symphony, Orchestre Symphonique de Québec, Hallé Manchester, Royal Northern Sinfonia, RTÉ National Symphony Ireland, Orchestre National de Belgique, Bern Symphony, Symphonic Orchestra of the National Philharmonic of Ukraine, and the Johannesburg Philharmonic.
His discography includes studio productions on SONY Classical, OehmsClassics, BR Klassik, GENUIN and RAM, as well as releases of his live performances on the Edition Ruhr Piano Festival and the BR Klassik labels, which have been greeted with great acclaim and received awards by international trade press (BBC Music Magazine, Fono Forum, STEREO, Süddeutsche Zeitung, hifi&records, Kultur SPIEGEL, Piano News, das Orchester, Crescendo).
Rico Gulda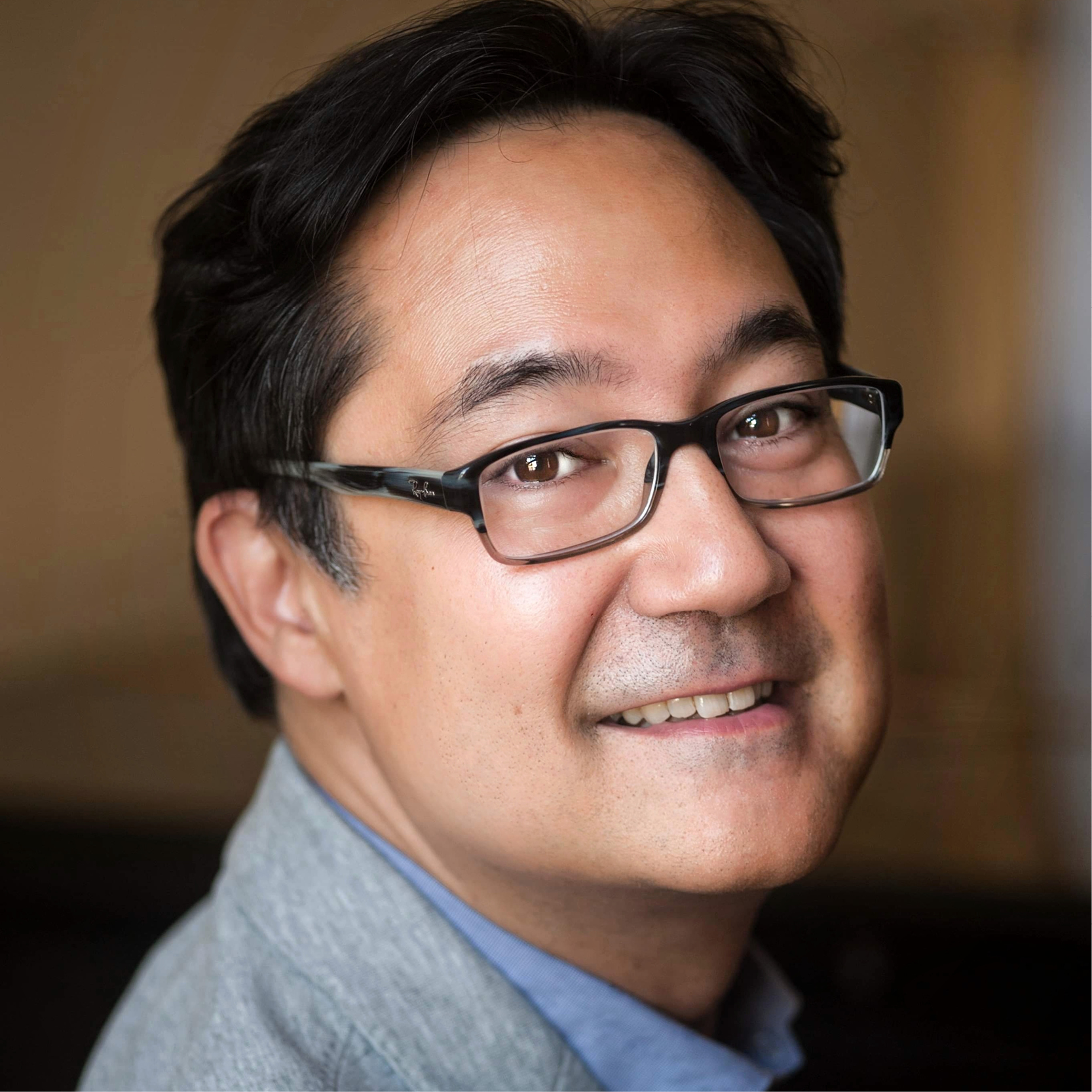 Born in Zurich as the youngest son to a family of musicians, Rico Gulda grew up in Munich, where he studied the piano first with his mother Yuko, then continued with legendary German virtuoso Ludwig Hoffmann. At the Vienna Music University, he then studied with Noel Flores, whilst also working with his father, the late pianist-composer Friedrich Gulda.
Initially embarking on a career as a pianist, he performed with international orchestras such as the Vienna Philharmonic, National Orchestra of Belgium, Czech Philharmonic of Brno, Verdi Orchestra Milan, Mozarteum Orchestra of Salzburg, Radio Orchestra Svizzera Lugano, and New Japan Philharmonic, and released recordings on the Naxos, Deutsche Grammophon, Orplid, and Amphion labels.
Mr. Gulda taught piano at Mozarteum University (Salzburg), Hansei University (Seoul), and in masterclasses in Vienna, Vietnam, and Japan. He now regularly holds music management workshops and is frequently invited as a juror at major international piano competitions.
In 2000, Rico Gulda began developing a career in music management: in artist's management and then as manager of Kristjan Järvi´s Absolute Ensemble in New York. In 2007, he joined the Wiener Konzerthaus as executive assistant to the CEO. In 2013, he was promoted to head of artistic planning and dramaturgy of Wiener Konzerthaus, responsible for over 600 concerts per season. He is also the artistic director of the Oberoesterreichische Stiftskonzerte summer festival.
Tisa Ho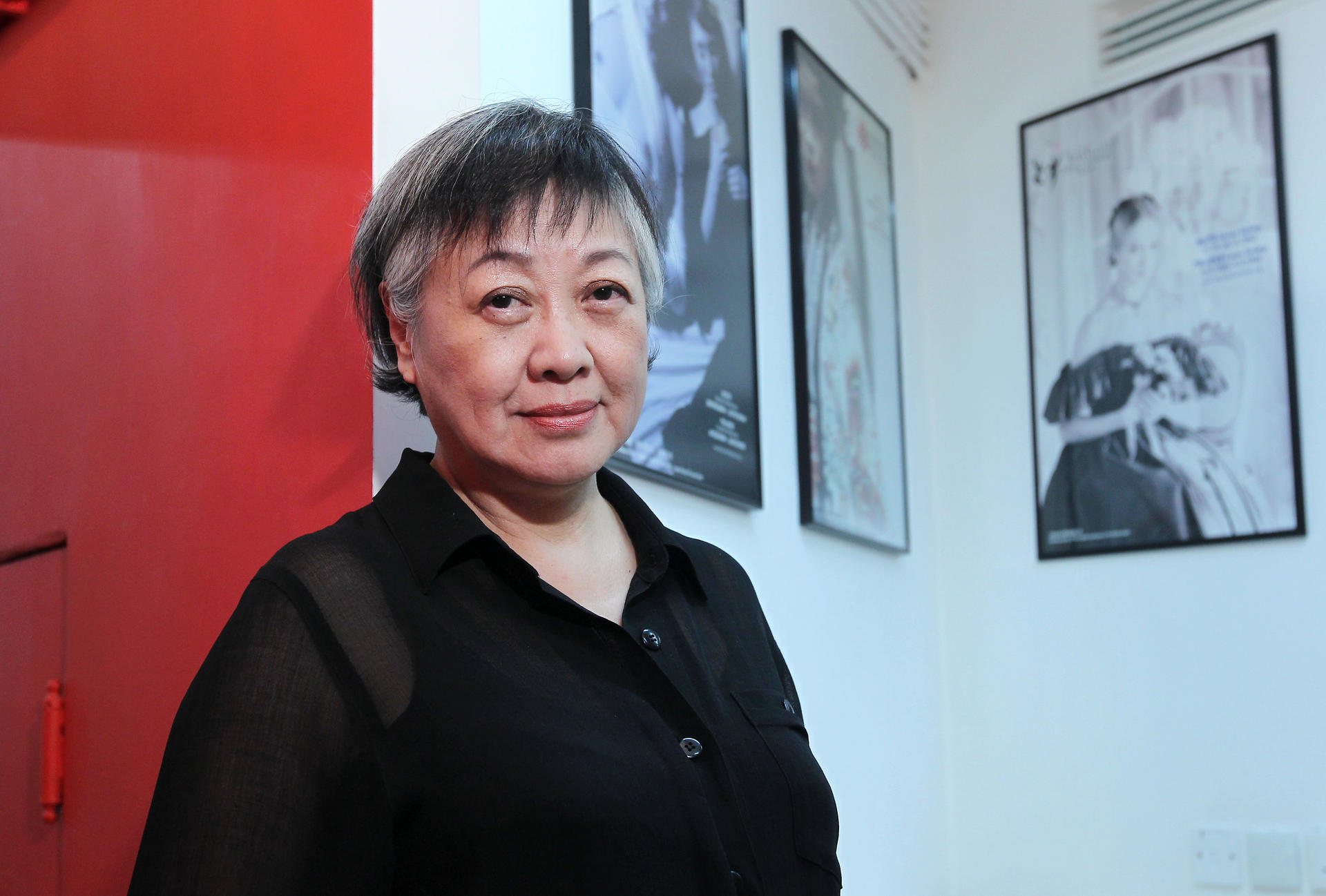 Tisa Ho is veteran arts manager, speaker and writer whose career in the arts has included communication, policy formulation, infrastructure planning, festivals and venues management. While manager of the Singapore Symphony Orchestra and Victoria Concert Hall, she played a major role in establishing the Singapore International Piano Festival and building the first Shaw Foundation Concert Stage at Symphony Lake, Botanic Gardens. As Executive Director of the Hong Kong Arts Festival, she extended the scale and scope of programming to include large scale and free performances, established No Limits to focus on inclusiveness in the arts; and initiated the annual Cultural Leadership Summit at HK Arts Administrators' Association.
An advocate of international cultural exchange and networks of arts professionals, she helped set up the Alliance of Asia Pacific Orchestras, was an active member of the Association of Asia Pacific Arts Festivals, and served as chair of the International Society for the Performing Arts and the International Advisory Committee of the Tongyeong Concert Hall, South Korea, where she is an honorary citizen. She is a member of the Advisory Board of the International Association of Theatre Leaders, serves on the Jury of several international competitions, and is a member of the China Federation of Literary and Art Circles.
Kirill Karabits (Chair)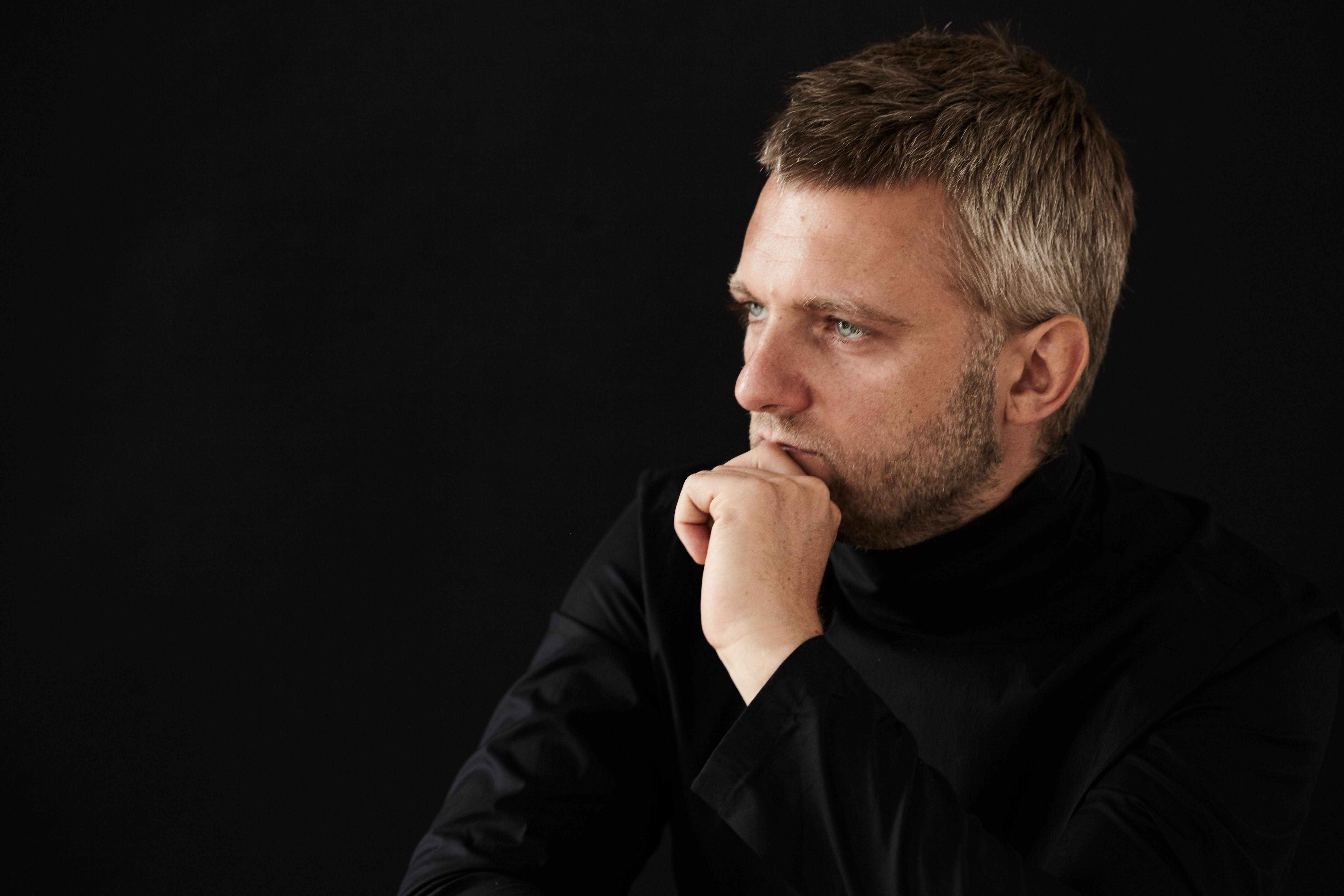 Kirill Karabits has been Chief Conductor of the Bournemouth Symphony Orchestra for over 14 years and their relationship has been celebrated worldwide. Together they have made many critically acclaimed recordings, performed regularly at the BBC Proms and appeared together at London's Barbican Centre as part of the Beethoven celebrations in the 19-20 season.
Karabits has worked with many of the leading ensembles of Europe, Asia and North America, including the Cleveland, Philadelphia, San Francisco and Chicago Symphony orchestras, Munich Philharmonic, Orchestre National de France, Philharmonia Orchestra, Wiener Symphoniker, Rotterdam Philharmonic, Yomiuri Nippon Symphony Orchestra, Orchestra Filarmonica del Teatro La Fenice and the BBC Symphony Orchestra.
Recent highlights include Kirill's debuts with the Dallas Symphony, Pittsburgh Symphony, Baltimore Symphony, and the Prague Radio Symphony, among others. Highlights of the 2022-23 season include Kirill's return to the English National Opera for a production of "Die tote Stadt", to Opernhaus Zürich for "La Boheme", and to The Grange Festival for "Così fan tutte".
A prolific opera conductor, Karabits has worked with the Deutsche Oper, Opernhaus Zürich and Oper Stuttgart, Glyndebourne Festival Opera, Staatsoper Hamburg, English National Opera, Bolshoi Theatre and the Wagner Geneva Festival in celebration of the composer's anniversary. Music Director of the Deutsches Nationaltheatre Weimar from 2016-19, Karabits conducted acclaimed productions of Wagner's Die Meistersinger von Nürnberg and Tannhäuser as well as Mozart's DaPonte Cycle.
Working with the next generation of bright musicians is of great importance to Karabits and as Artistic Director of I, CULTURE Orchestra he conducted them on their European tour. In 2012 and 2014 he conducted the televised finals of the BBC Young Musician of the Year Award), and has recently debuted with the National Youth Orchestra of Great Britain on a UK tour.
Kirill was named Conductor of the Year at the 2013 Royal Philharmonic Society Music Awards.
Piers Lane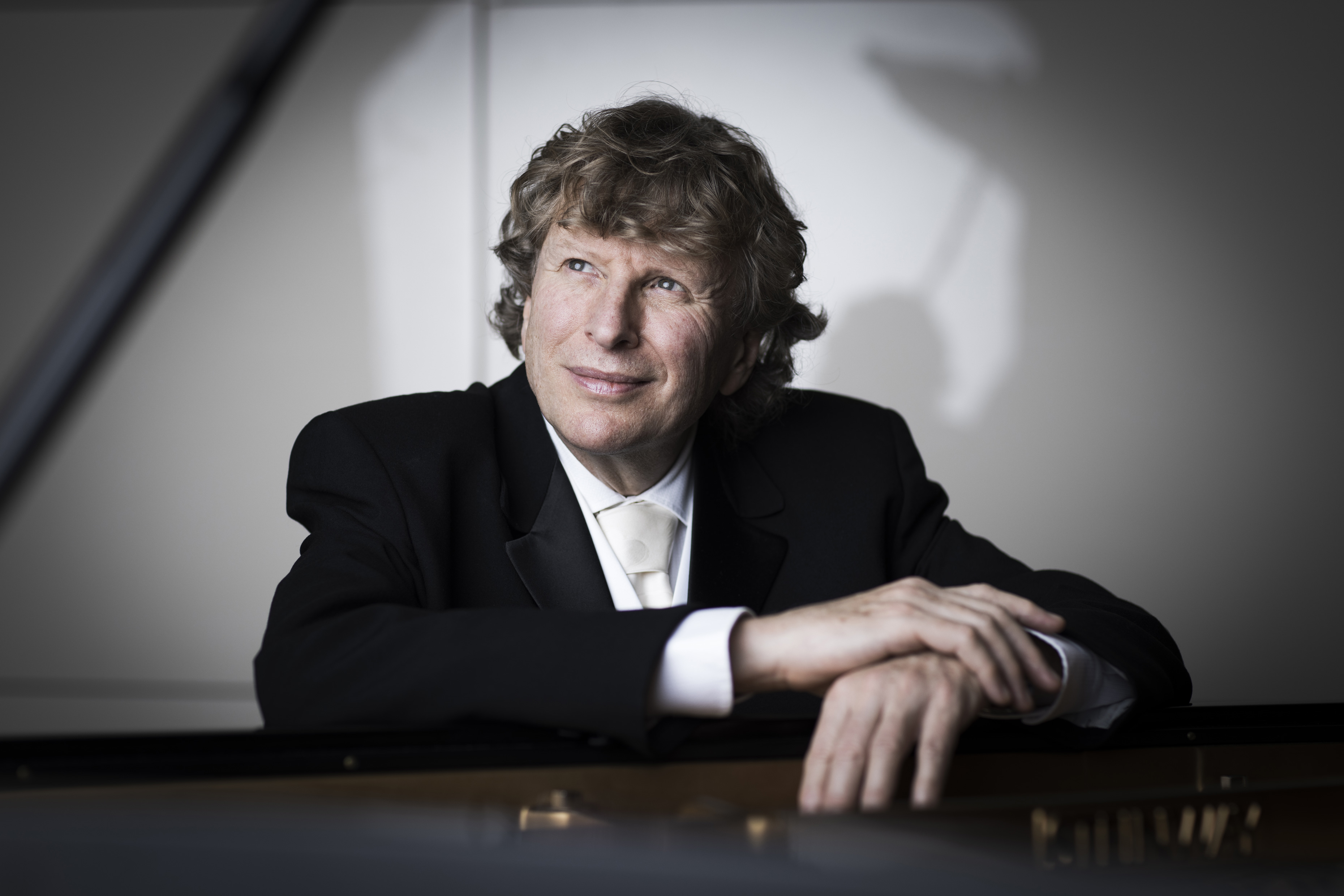 London-based Australian pianist Piers Lane has a worldwide reputation as an engaging, searching, and highly versatile performer, at home equally in solo, chamber, and concerto repertoire. Five times soloist at the BBC Proms, Piers Lane's wide-ranging concerto repertoire exceeds one hundred works and has led to engagements with many of the world's great orchestras and conductors.
He is a popular judge at piano competitions and in 2021 judged the Menuhin International Violin Competition.
His extensive collaborations with violinist Tasmin Little, actress Dame Patricia Routledge (in the Dame Myra Hess exploration Admission: One Shilling), and the Goldner String Quartet have been of major importance. He is a member of the newly formed chamber group Amici Della Musica.
Piers Lane was Artistic Director of the Australian Festival of Chamber Music from 2006 to 2017, and from 2006 to 2013 directed the annual Myra Hess Day at the National Gallery in London. He has written and presented over 100 programs for BBC Radio 3, including the 54-part series The Piano.
In the Queen's Diamond Jubilee Birthday Honours he was made an Officer of the Order of Australia (AO) for distinguished services to the arts. In 1994 he was made an Honorary Member of the Royal Academy of Music, where he was a professor from 1989 to 2007. Piers holds Honorary Doctorates from two Australian Universities: Griffith and James Cook.
Maria Murawska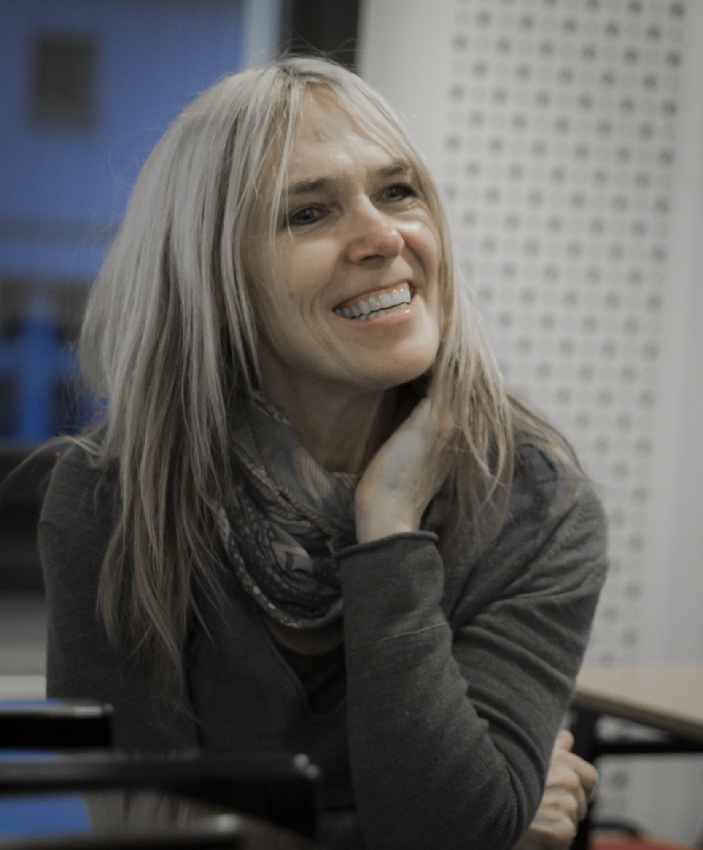 Maria Murawska – a pianist, graduate of the Feliks Nowowiejski Academy of Music in Bydgoszcz under Prof. Jerzy Godziszewski. She made her debut with the orchestra at the age of 15 with Beethoven's Piano Concerto in B-flat major No. 2, Op. 19, together with the Pomeranian Philharmonic Orchestra at the Artus Manor in Toruń. An active concert soloist and chamber musician at home and abroad (USA, Canada, Europe, China). She has performed at festivals such as the Polish Music Festival in Bydgoszcz, the 2nd Chopin Confrontations in Antonin, within concert cycles dedicated to Ignacy Jan Paderewski's work, at the Usedomer Musikfestival, or at the Polish Piano Art Festival in Słupsk. A special part of her repertoire is dedicated to Polish composers such as: Fryderyk Chopin, Ignacy Jan Paderewski, Grażyna Bacewicz, Karol Szymanowski, as well as to works by contemporary Polish artists, including Zbigniew Bargielski, whose works she partly premiered. The Panopticum album (DUX, AMFN 2019) comprises the whole of Bargielski's solo piano works and his pieces for two pianos and for four hands that were recorded and released together with Paweł Wakarecy. She has recorded Fryderyk Chopin's and Ignacy Jan Paderewski's compositions for the Polish Radio archive. In 2004, together with the Symphony Orchestra of the Academy of Music in Bydgoszcz under Zygmunt Rychert she performed Tadeusz Kościuszko's Two Polonaises. In 2003 she received the Professor of Musical Arts title. In years 2005-2012 she was the rector of the Academy of Music in Bydgoszcz. Since 2012 she has held the position of the vice-rector for didactics, science and cooperation with foreign countries. She also leads a piano class at the Artur Rubinstein State Music Schools in Bydgoszcz. She is a juror at domestic and international competitions. She teaches masterclass courses at home and abroad (USA, Italy, China). She has been awarded the Golden Cross of Merit, the Medal of National Education, the Award of the Marshal of the Kuyavian-Pomeranian Voivodeship, the Medal of the Mayor of Bydgoszcz, the Medal of the President of Bydgoszcz, and the Kazimierz Wielki Medal for services to the city of Bydgoszcz. In 2012 she received the silver Gloria Artis for Merit to Culture Medal
Sisi Ye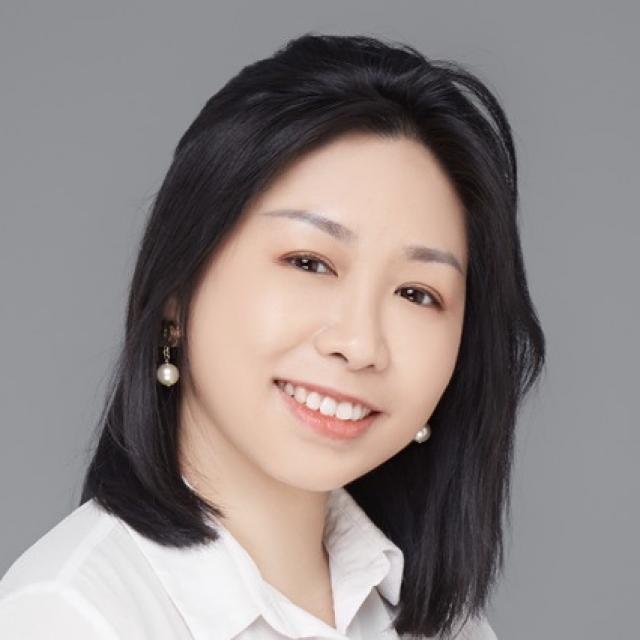 Sisi Ye is recognised internationally as a versatile pianist who is not only a solo pianist but also as a chamber musician with a rich experience in playing historical instruments.
Sisi has collaborated frequently with the late-UK violinist Benedict Cruft and has performed many of J.S. Bach's harpsichord concertos with the Baroque Chamber Orchestra of the Hong Kong Academy for Performing Arts. In 2011, she was the only recipient of "Emerging Project" (music category) awarded by the Hong Kong Arts Development Council. In 2015, she founded a piano trio, Trio Los Angeles, and performs extensively in the US and China, with programs from Joseph Haydn to Julian Yu, Toru Takemitsu and Leon Kirchner.
As an avid advocate for classical music and young musicians, Sisi works actively with top competitions, festivals and media all over the world, including Amadues.TV, Shanghai International Piano Competition (2001 & 2003), Shanghai Cultural Exchange Agency (2004), Hong Kong-China Piano and Composition Competition (2008), and Busoni International Piano Competition in Bolzano (since 2018). Sisi became CEO of the Schoenfeld International String Competition and serves as the vice-president and board member of the World Federation of International Music Competitions (WFIMC) since 2020.
Sisi now resides in Guangzhou after completing her studies at the Thornton School of Music at the University of Southern California with Daniel Pollack, and the Hong Kong Academy for Performing Arts with Gabriel Kwok. Currently she holds a teaching position at the South China Normal University. Sisi was also awarded prestigious Xiao Youmei Presidential Prize from Shanghai Conservatory of Music in 2022 for her contribution towards art and music in her alma mater where she studied with the American Chinese pianist and pedagogue Li Minduo.