The HOROWITZ COMPETITION KYIV-GENEVA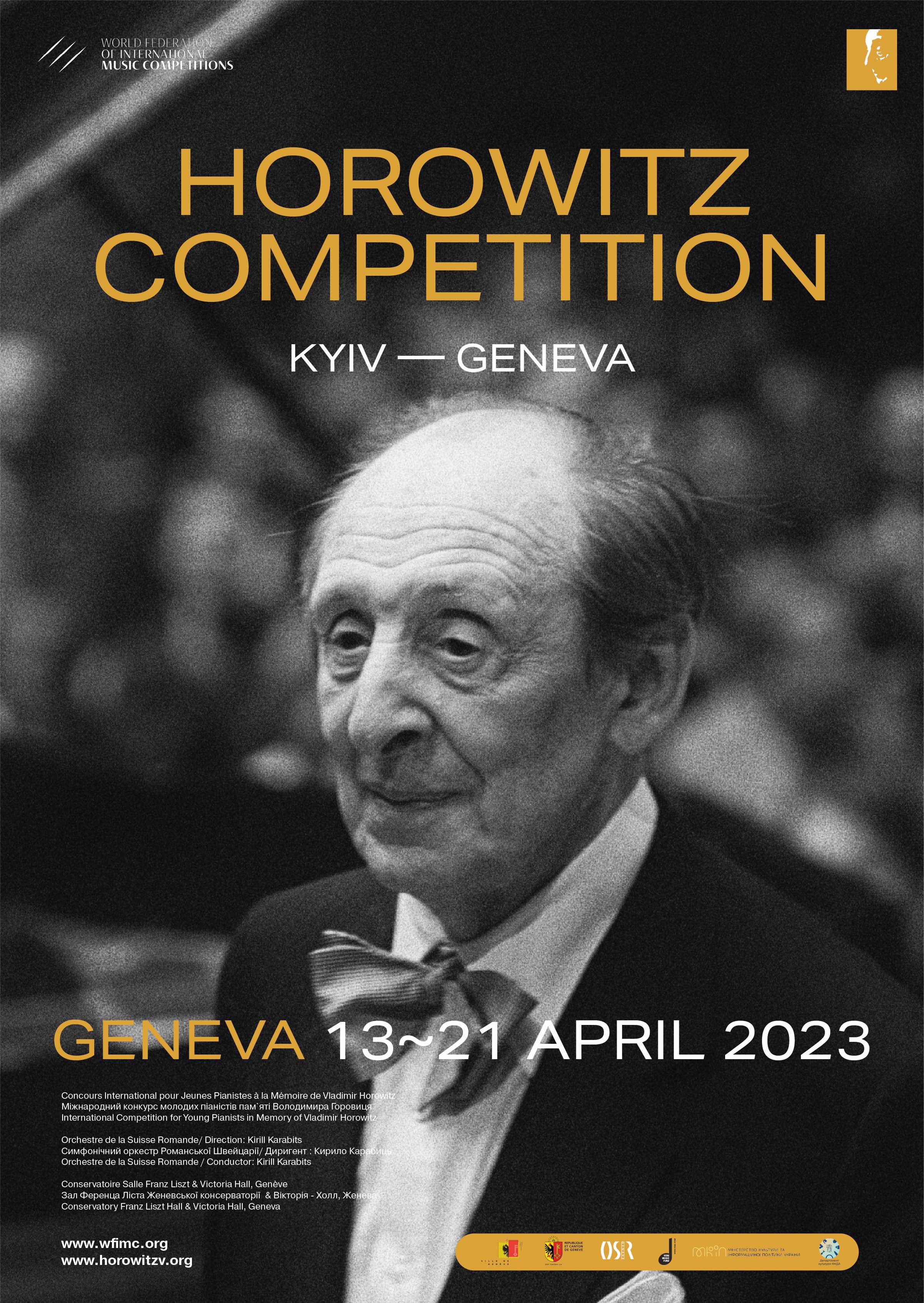 As the current situation in Ukraine makes it impossible for the Horowitz Competition to take place in Kyiv, the World Federation of International Music Competitions will support and assist the Horowitz Competition to hold its 2023 edition in Geneva, Switzerland.
Endorsed by the Ukrainian Minister of Culture, Oleksandr Tkachenko, and the Mayor of Kyiv, Vitali Klitschko, the competition will be held from 13-21 April 2023 at the Geneva Conservatory, with the final scheduled to take place on 21 April at the legendary Victoria Hall. The final round will be accompanied by the Orchestre de la Suisse Romande.
Applications will be open to artists from any nation. Following an online pre-selection, about 25-30 young pianists will be invited to perform in Geneva, competing for monetary awards, performances, recordings, and career development prizes. There will also be a prize for the best Ukrainian artist as well as a prize for the best performance of a Ukrainian work.