PRESELECTION JURY
Antonii Baryshevskyi
Justas Dvarionas
Yoko Kikuchi
Maria Meerovich
Michal Szymanowsky
Antonii Baryshevskyi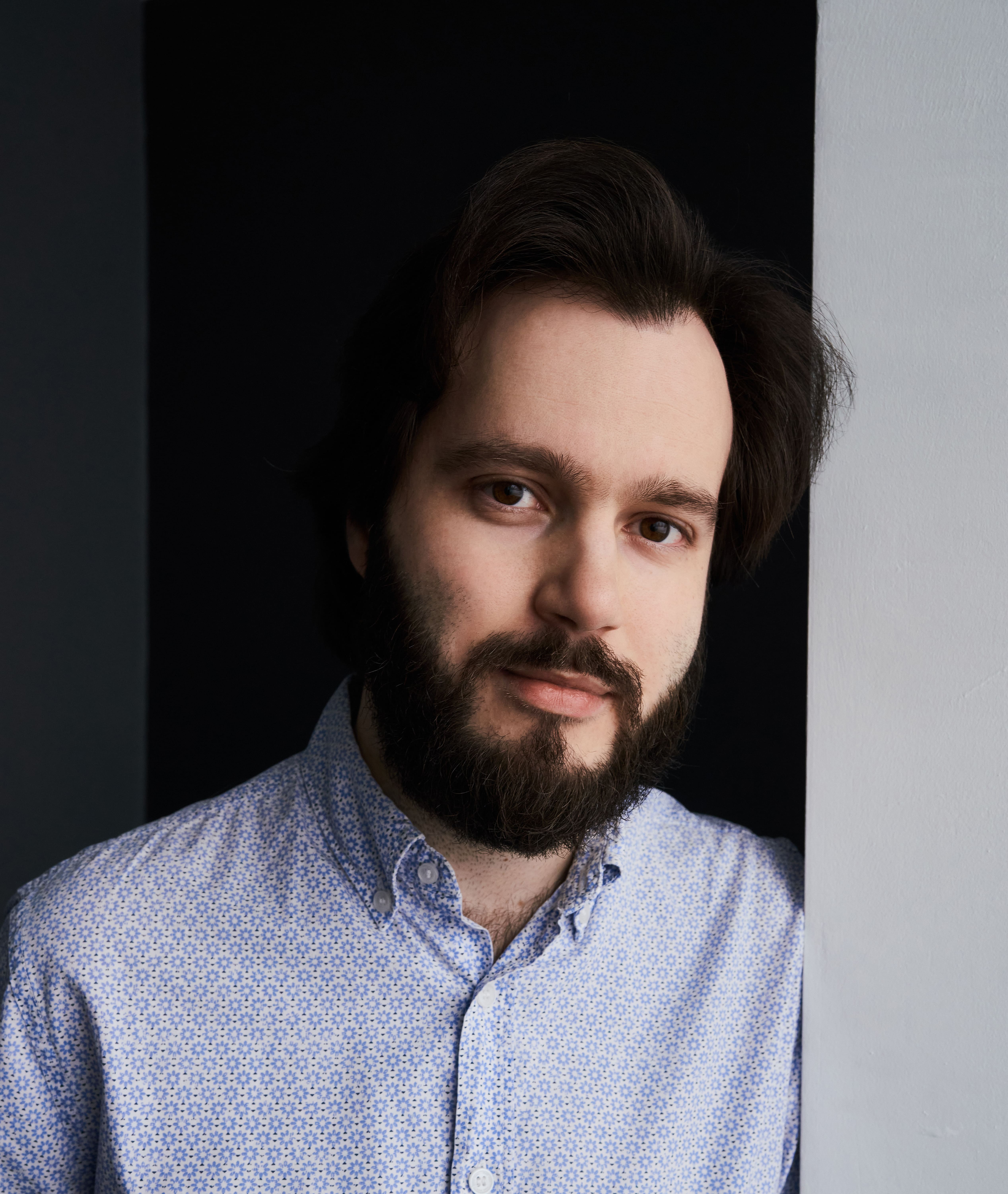 Antonii Baryshevskyi is a Ukrainian pianist born in Kyiv. He graduated from the National Music Academy of Ukraine. Among his teachers were Alina Sorkina, Ryta Donska, and Valerii Kozlov. Also, he graduated from Ecole Normale de musique de Paris, where he studied with Marian Rybicki. He participated in the Master Classes with Profs. Daniel Pollack, Lily Dorfman, Alfred Brendel and others. Antonii is a prize-winner of many international piano contests, such as the Arthur Rubinstein International Piano Master Competition and the F. Busoni International Piano Competition. He was a participant in the Progetto Martha Argerich, Klavier Ruhr festival, Busoni festival, projects by Musica Insieme Fondazione, and others. He has recorded for numerous CD labels, including Naxos as well as radio and TV productions of the Italian, Danish, Spanish, German, and many other Radio-Television agencies. He is a guest professor at Davidsbündler Music Academy in Den Haag.
Justas Dvarionas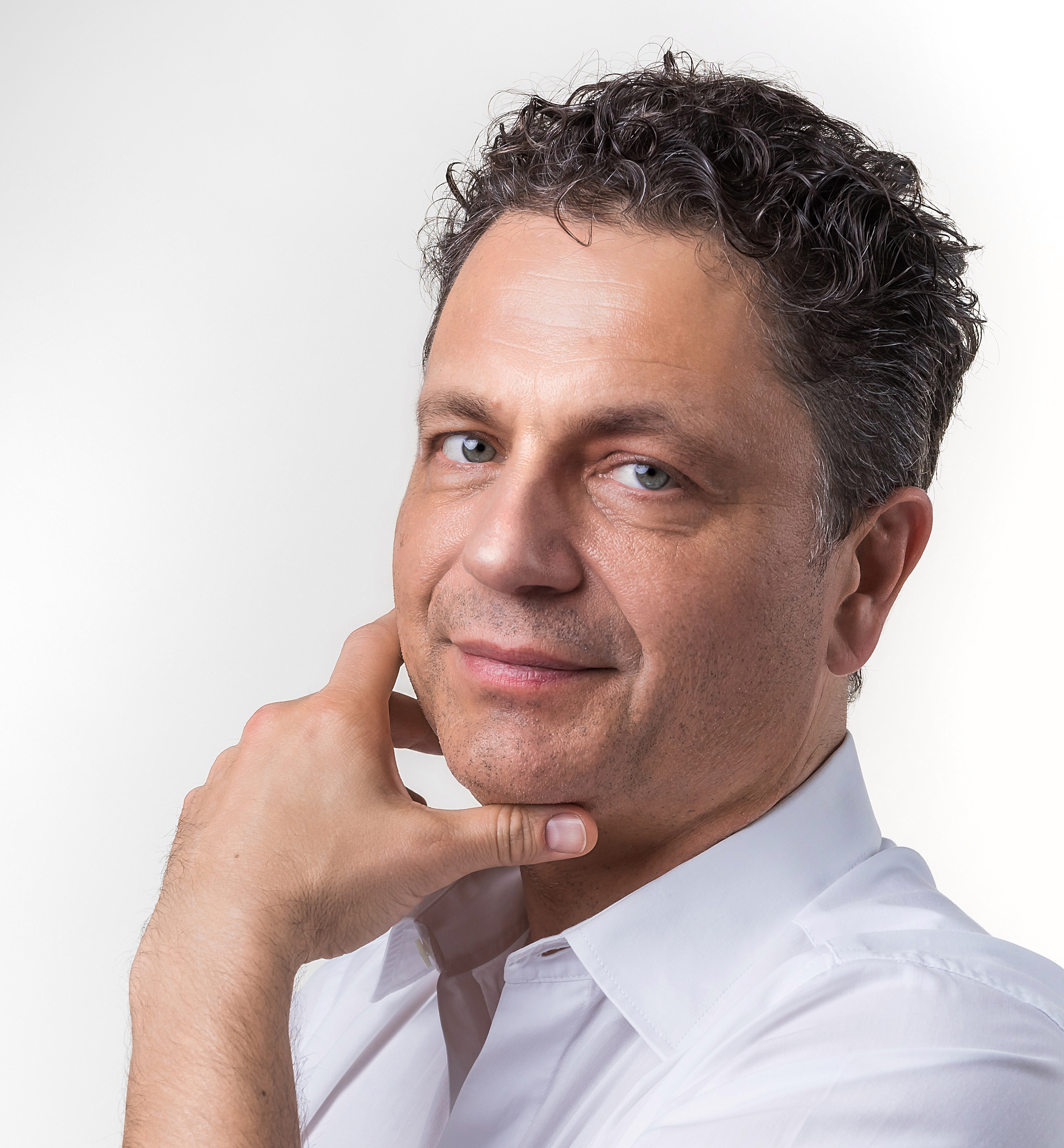 Justas Dvarionas is Associated Professor at the Vytautas Magnus University Music Academy and is Visiting Piano Teacher at The Purcell School in London. He has also held many Master Classes own in Germany, Poland, Norway, France, Russia, Japan, Australia, Italy, Peru, Great Britain, Lithuania and numerous other countries. Many of his students have been awarded major prizes at prestigious piano competitions. Since 2008 Justas Dvarionas is Vice-President of EMCY (European Union of Music Competitions for Youth).
He has served as jury member in many international competitions (like the Gina Bachauer Piano Competition, USA; Aarhus International Piano Competition, Denmark; Liszt Junior Piano Competition, Germany; N.Rubinstein International Piano Competition, France; Pyabhang Sanitwongse Piano Competition, Thailand; International Radio Competition for Young Musicians 'Concertino Praga', Czech Republic; Volodymyr Krainev Competition, Ukraine; Competition for Young Pianists in Memory of Vladimir Horowitz, Ukraine; Santa Cecilia International Competition Porto, Portugal; PIANALE Competition, Germany, R.Schumann Junior Competition, Germany and many others).
Justas' studies began in his native Lithuania and lead him to the Moscow P.Tchaikovsky Conservatoire for graduate and post-graduate studies, both of which he completed with highest honours (CUM LAUDE) studying under Prof Lev Vlassenko and Mikhail Pletnev. Justas' pianistic and musical abilities were enhanced through his acquaintances with pianist Sviatoslav Richter and Elisso Wirssaladse.
During his final years of study, he won the Italian "Viotti-Valsesia" International Piano Competition in 1992. Justas also received special awards from both the Portuguese "Porto" International Piano Competition and the "International M.K. Čiurlionis" Piano Competition in Lithuania, meriting the respect of jury chairman Daniel Pollack: "Justas Dvarionas from Lithuania left me with one of the biggest impressions...[he] has unique interpretation."
Yoko Kikuchi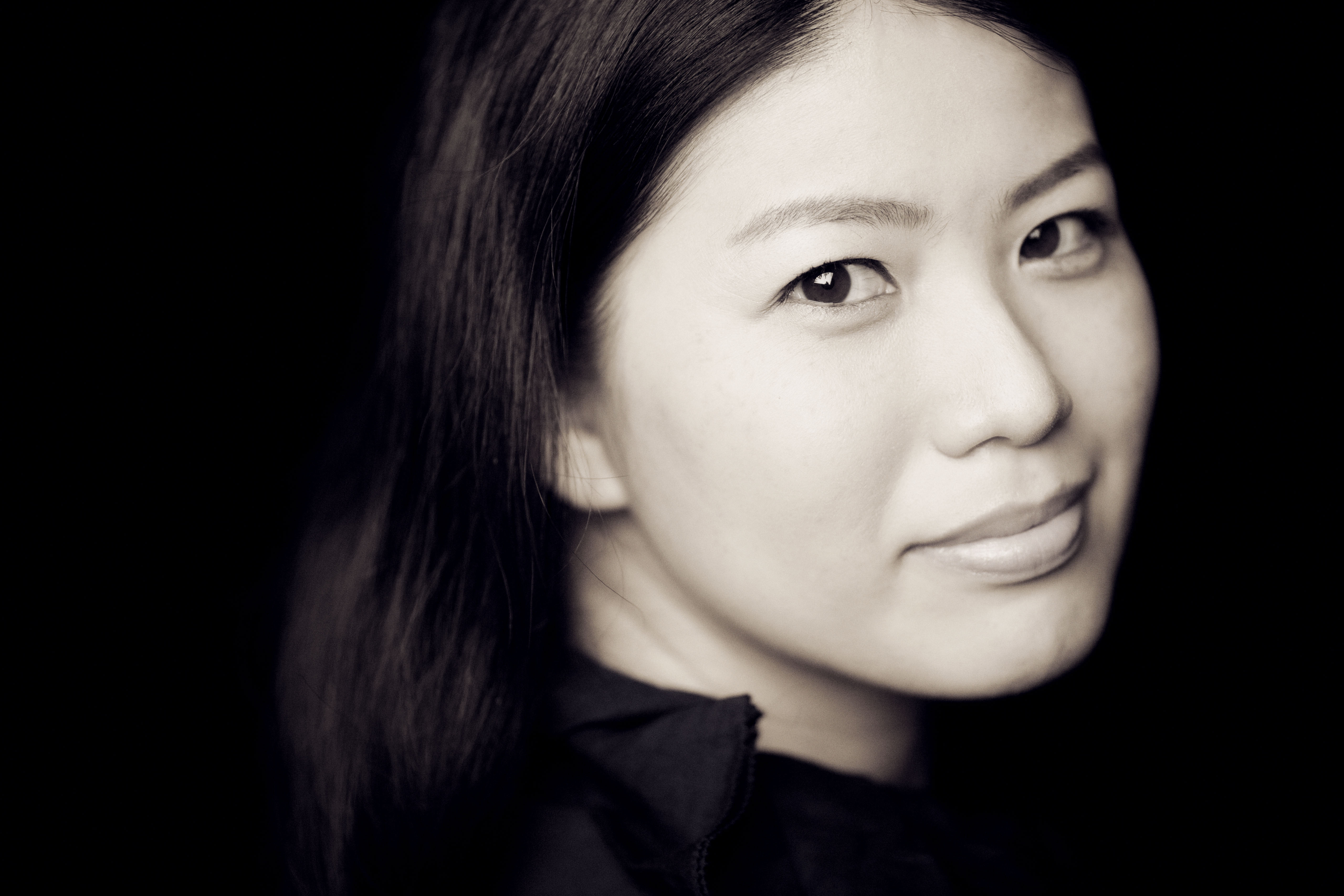 YOKO was born in Japan. In 1996 she moved to Italy in order to complete her studies at the "Incontri col Maestro" International Piano Academy in Imola (Franco Scala, and fortepiano with Stefano Fiuzzi)
In 2002, she won the first prize at the International Mozart Competition in Salzburg, since then she has performed with major orchestra in Asia and in Europe.
Yoko has performed with many conductors including Lawrence Foster, Ivor Bolton, Yutaka Sado, Gerd Albrecht, Dennis Russell Davis, Leif Segerstam, HK Gruber ,Pedro Halffter, Christian Arming, Dan Ettinger among others. In the field of chamber music, Yoko regularly collaborates with hornist Radek Baborak, bassoon player Daniele Damiano ,violinist Rainer Honeck, double bass player Edicson Ruiz.
She has performed with the NDR Radio Philharmonie Orchester Hannover , Gulbenkian Orchestra, NHK Symphony Orchestra, Mozarteum Orchestra Salzburg, Franz Liszt Chamber Orchestra, Orchesta Sinfonica National Argentina, Orchestra Symphonique de Bretagne, Orchestra da Camera di Mantova, Shanghai Symphony Orchestra, Hong Kong Sinfonietta, Shenzhen Symphony Orchestra, all Japanese Orchestras and others.
She also participated in several music festivals such as Salzburg Festival, Prague Spring Festival, Schleswig-Holstein Musik Festival, Maggio Musicale Fiorentino and others.
Yoko is also passionate about other forms of art and she collaborated with classical ballet dancers including Svetlana Zakharova, Diana Vishneva, Marcelo Gomes,Alessandra Ferri ,Miyako Yoshida and others.
Her debut CD (Mozart) was awarded the 18th Music Pen Club Prize"Best Recording by a Japanese Artist". Since then ten more CDs have been released. YOKO is living in Vienna , in Siena and in Tokyo.
Maria Meerovich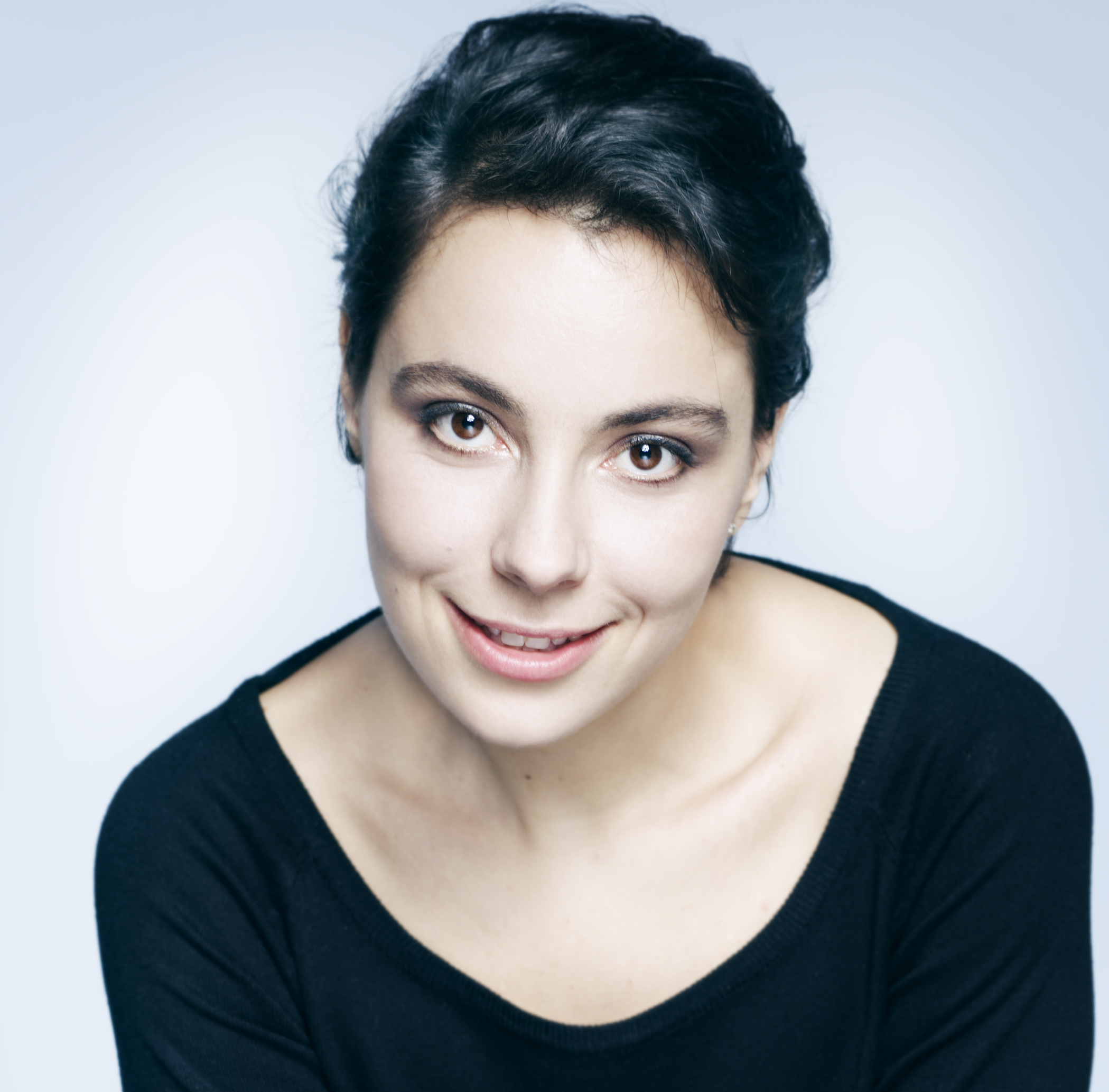 Belgian pianist Maria Meerovitch was born in St.Petersburg to non-musicians family. Nevertheless music has been an important part of family's life and at the age of six Maria began her musical education. At the age of eight she performed at St.Petersburg Philharmonic Hall for the first time. She continued her studies at St.Petersburg Conservatory's junior Music Institute with M.Freindling and M.Lebed and later under Prof. Anatol Ugorski at the Rimsky- Korsakov St.Petersburg State Conservatory, with piano as principal subject.
In 1990 Maria came to Belgium after having received a scholarship from "Fonds Alex de Vries"- Y.Menuhin Foundation, graduated from the Royal Conservatory of Antwerp (cum laude) and immediately began teaching piano and chamber music at the same institution. She subsequently won first prizes at several International Competitions (G.B. Viotti, Italy; Ch. Hennen, the Netherlands) and has been performing around the world ever since appearing in solo and chamber music recitals in the USA, Japan, Taiwan, Brazil, The Republic of South Africa, South Korea, Israel and Europe. Highlights include Concertgebouw (Amsterdam), Bad-Kissingen Musik Festival, Schleswig-Holstein Musik Festival, Trans Siberian Art Festival (Novosibirsk), Cité de la Musique (Paris), Opera City Hall (Tokyo), Laeiszhalle (Hamburg), Newport Music Festival (Newport), Dvorák International Music Festival (Prague), among others.
As a soloist Maria appeared with numerous orchestras around the globe including London Philharmonic Orchestra, Stuttgart Chamber Orchestra, Taiwan National Symphony Orchestra, Schleswig-Holstein Festival Orchestra, The English Chamber Orchestra, Deutsche Radio Philharmonie, and many others.
Maria's research on a subject related to the treatment of severe tendonitis during the piano playing amongst professional musicians, a list of exercises, based on her own experience and full recovery, made a significant change in her daily work as a piano instructor. Her present lectures on a subject connected to a "Stage Fright" research has received a significant response from professional musicians.
Michal Szymanowsky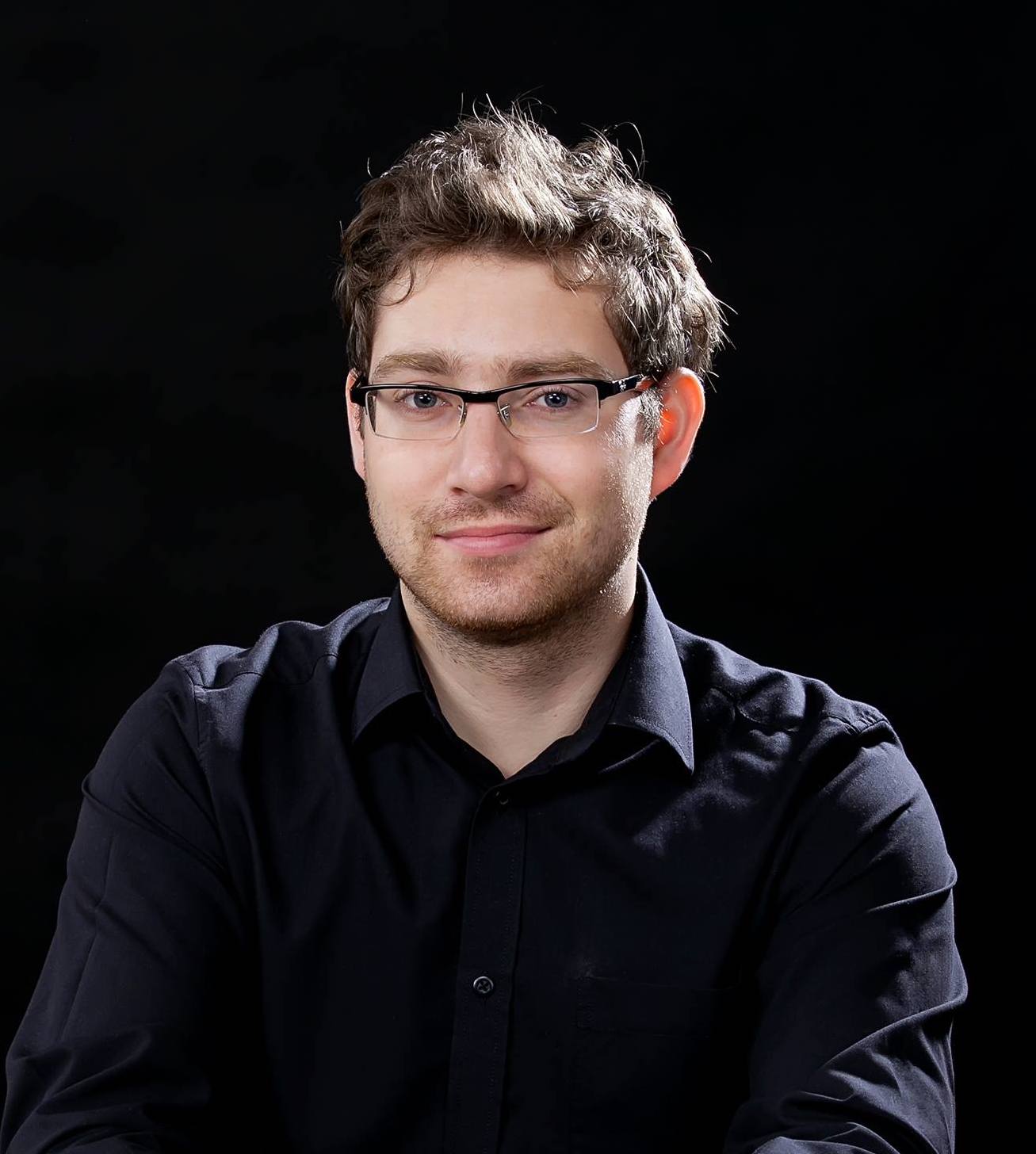 ©️ Studio Fotografii Artystycznej i Komercyjnej Nonsensfotografia
A Polish pianist and conductor, Michał Karol Szymanowski was born in 1988 into a musical family. He began his musical education and formal piano training at the age of seven at the Arthur Rubinstein State Music Schools in Bydgoszcz where, for 12 years, he sharpened his skills under the guidance of Ludmila Kasjanenko. He graduated with honours from the Academy of Music in Bydgoszcz, where he studied piano with Katarzyna Popowa-Zydroń
and symphonic-operatic conducting under Zygmunt Rychert. He honed his skills with Eldar Nebolsin at the Hochschule für Musik Hanns Eisler in Berlin. At present he works as an assistant professor at his alma mater, teaching the piano.
Michał has won top awards in a number of national and international piano competitions, including: Moniuszko International Competition of Polish Music in Rzeszów (2021), International Chopin Piano Competition in Darmstadt, Germany (2017), MozARTè International Piano Competition in Aachen, Germany (2016), Chopin Competition in Daegu, Korea (2015), Zarębski International Music Competition in Warsaw (2012), Yamaha Competition in Katowice (2011), Paderewski Competition in Bydgoszcz (2010), Horowitz Competition in Kiev (2007). In 2015 he represented Poland at the 17th International Chopin Piano Competition in Warsaw.
Michał has given performances in USA, Japan, Brazil, Argentina and Venezuela. He has performed in the Palace of Nations in Geneva, the Paul VI Audience Hall in the Vatican
(a concert for Pope Benedict XVI), at Warsaw's Belvedere Palace for Polish President, and 4 times at the "Chopin and His Europe" Festival in Warsaw, where he brilliantly performed piano concertos by Paderewski, Wieniawski and Stojowski.
Michał has released two solo albums for CD Accord (Naxos), featuring compositions by Chopin, Paderewski, Szymanowski and Wieniawski. The recordings were critically acclaimed. One reviewer wrote: "Uncommon talent and a pianist of great promise."